Grow your business one sandwich at a time
keep loyal customers Craving More!
Looking for a unique branded way of thanking your loyal customers? Whether you are rewarding current customers or enticing new customers, nothing says thank you like some great food. With TopZ Business Customer Loyalty vouchers you get a totally branded solution at a great discount. Build your business one sandwich at a time.
Pay only $6 per card when you order 100 or more. No shipping or printing fees. Your customer will get to pick any sandwich on the TopZ Staff Pickz Menu. Click here to see what they can get!
Custom printing with your logo and text for a totally branded giveaway. Simply upload your logo and text during the checkout process online and we do all the design work. Cards are valid for three years from purchase date.
Show your customers you care by supporting local businesses. TopZ Sandwich Company is locally owned and operated.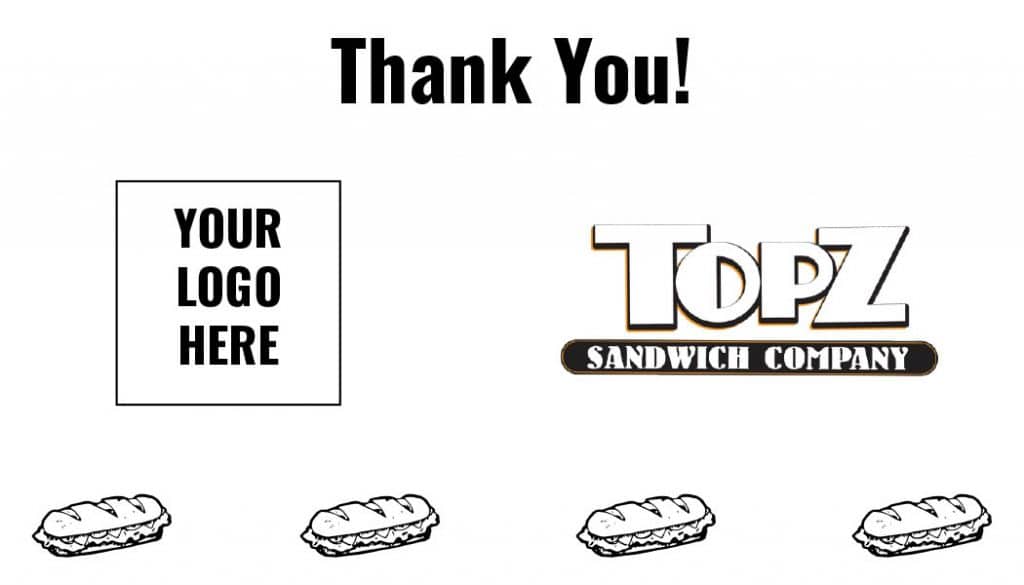 Ready to be remembered? Giving this card to anyone will have a lasting impact, and once they redeem the card they will think of who gave them the gift of a TopZ Sandwich! All cards are redeemable in-store at any TopZ Sandwich Location.